Meet

Jena Sims

: Hollywood's New "It" Girl
From the pageant stage to the big screen, Jena Sims has no problem capturing an audience's attention. This former Miss Teen USA title holder, is set to star in Roger Corman's 3D film "Attack of the 50 Foot Cheerleader" where she plays the role of Cassie Stratford, an aspiring college cheerleader, who consumes an experimental drug that grants her beauty and enough athletic ability to make the cheer squad. The drug has an unforeseen side effect - Cassie starts to grow uncontrollably. In addition to her rising career, this beauty loves to spend her time giving back to the community. Jena's experience as Miss Teen Georgia inspired her to become the founder and president of HBBQs (Has Been Beauty Queens), Inc., a nonprofit organization that brings confidence and self-esteem to children facing cancer and other serious challenges through a non-competitive pageant she designed called Pageant of Hope.
We were lucky enough to sit down with the young star to discuss her upcoming role and fashion favorites! Don't forget to catch Jena in "Attack of the 50 Foot Cheerleader" when it hits theaters on August 25th.
In your upcoming film, Attack of the 50 Foot Cheerleader, you take a pill that grants you beauty and athletic ability. If a pill could really grant you powers, which powers would you choose to have?
I so wish it would have been a pill, but it was actually an injection. I would want the ability to read minds. How fun would it be to read the mind of a casting director? I'd love to hear their inner monologues when I walk in to the room and read for them. Talk about instant feedback! Along with my mind reading, I'd like to be able to have a Harry Potter type invisibility cloak! I would call myself "Jaunty Jena"!
We understand you have a love for comic books. In your eyes, which superhero has the most unique style? (Why?)
Judging by style alone, I am going with Batman. Black is a timeless color that you can really never go wrong with. His suit is very masculine, yet figure flattering. I can appreciate the corsets, colors, logos, and grandeur on the others, but Batman, specifically the Jim Lee version, is most dapper.
What do you think makes your personal style unique?
I call it "relaxed chic." I am a huge fan of the high low trend this summer. For me, the ideal outfit would be pairing a loud or bright colored bottoms with a solid white fitted tank, and some nude heels. I don't believe in being too flashy and provocative. It is nice to leave some things to the imagination! Feather accessories are a staple of my wardrobe as well.
If you could trade closets with anyone, who would it be and why?
Blake Lively. I love her simple style. She always looks fabulous! I read that she often styles herself for red carpets which is tough. I've got mad respect for her. I also hear she has quite the sumptuous shoe collection…
Do you have any advice for women looking to spice up their wardrobes?
Invest in a new pair of heels! People take notice when you are wearing a pair of unscathed, fresh, and in season heels. You can tell a lot about the person by what type of shoes they wear. I think every woman deserves a pair of Christian Louboutins. As Miss Meghan always says, "Never underestimate the power of the shoe".
What can you tell Runway that the rest of the world doesn't know about you?
I've never worn unpolished toenails, and I've worn the same gold rope toe ring on my right middle toe for the last 11 years. I swear I don't have a foot fetish! Hmm.. I'll leave you with this: I am deathly afraid of sea turtles and I still have a huge beanie baby collection from childhood.
* Miss Sims possess one sexy forehead. I'll lay Jena flat on her back in the bed. Whip out my rock-hard cock and place it across those brow. Guarantee my love juice will be spurting within minutes.....
______________________________________________
Photographer/Director (Spartacus) TJ Scott 'IN THE TUB' Portrait Book with celebs in various states of near nudity and see-thrus
former Miss New Jersey Teen USA Katrina Law of Spartacus fame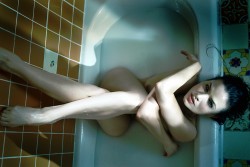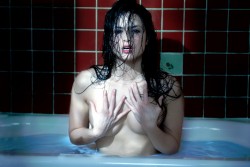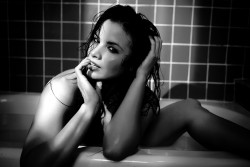 actresses/friends Katrina Law and Karishma Ahluwalia did an 'IN THE TUB' Portrait Book shot together.
Karishma Ahluwalia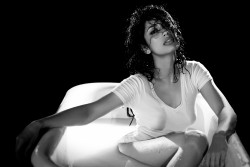 Karishma Ahluwalia, Vanessa Cater and Katrina Law all jumped in to do an 'IN THE TUB' Portrait Book photo (Profits to Breast Cancer Research)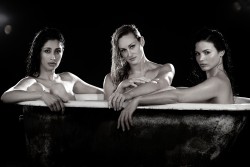 Asian-American actress Jenn Liu (her first racy....sorry artistic photo-shoot)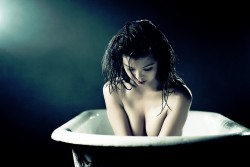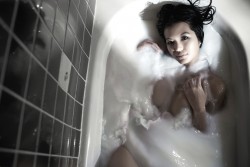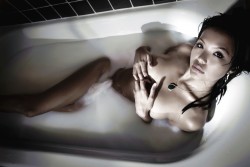 Ellen Hollman of Spartacus. Building up different kind of courage perhaps for Miss Hollman who could well show off her well-toned body in coming season.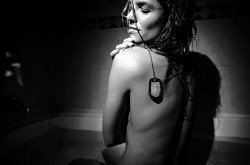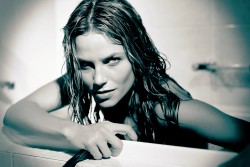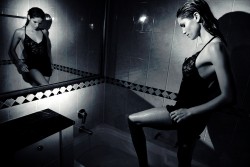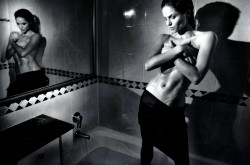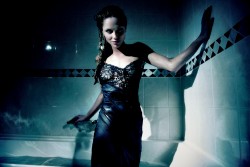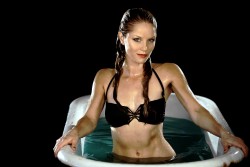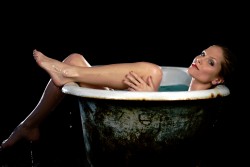 Cynthia Addai-Robinson was very hesitant in nudity department on last season debut on Spartacus. Should be far more confident parading those biracial titties in coming season.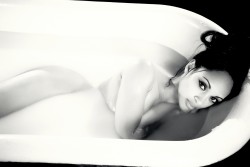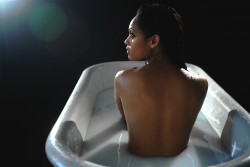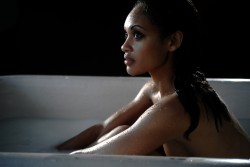 Gwendoline Taylor : new cast member on Spartacus. Super gorgeous Gwen plays a slave and will perform her first nude scenes on-screen including eye-catching full frontal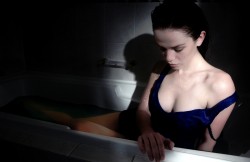 Gina Holden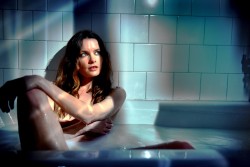 actress Tiffany Hines nip-peek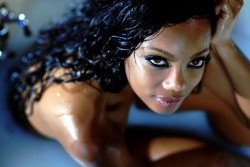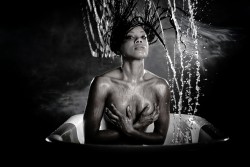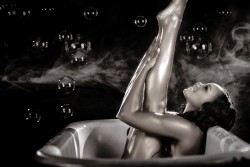 model Carle Peterson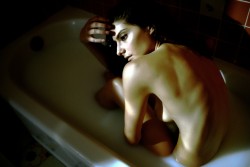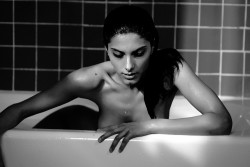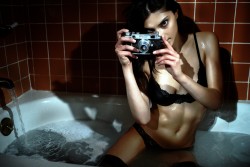 actress Tiffany Lonsdale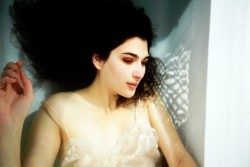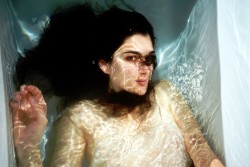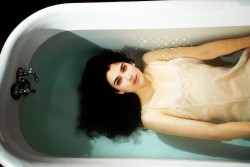 Australian actress and Spartacus full-frontal queen Viva Bianca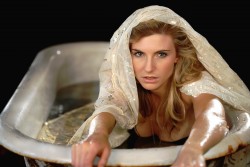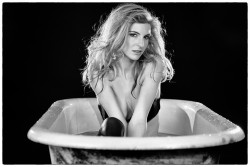 television host/actress Holly Hannula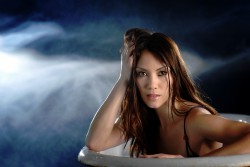 Spartacus alum Lesley Ann-Brandt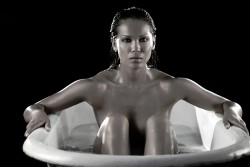 still bangable Kelly Hu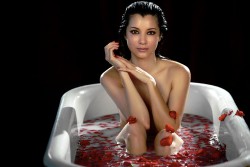 actress Dani Hendry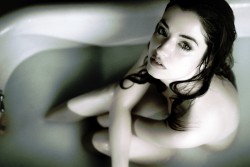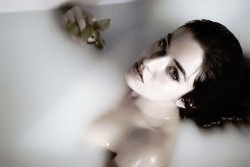 model Bekka Gunther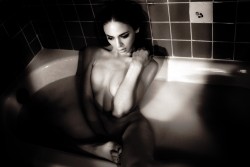 actress Alessandra Torresani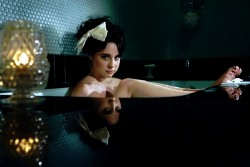 Canadian actress Patricia McKenzie recently did her first full frontal scene in Cosmopolis
actress-slash-stunt artist Monique Ganderton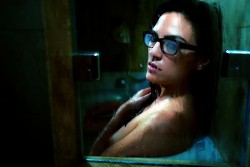 singer Tara Mackey of the Band 'HinduDoggie'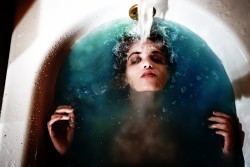 Andrea Osvart is the female star of the new 'Transporter' premiering on Cinemax later this year.

Aussie actress Kassandra Clementi.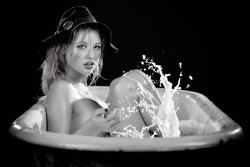 musician/actress/fashion-designer Nadine Casanova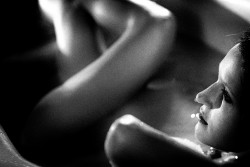 TJ Scott's wife and muse - actress Victoria Prat.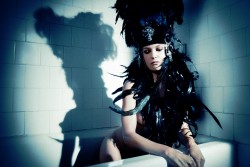 For more of TJ Scott HQ pictorials : click here
______________________________________________
Jenny McCarthy And Her MILF Rack
______________________________________________
* totally unnecessary remake of a cult classic.
______________________________________________
Killing Kittens Brings Female-Centric, High-End Orgies to Miami
Every time a woman masturbates, God kills a kitten. And London socialite Emma Sayle knows that the Earth is overrun with adorable, furry kitties, so she's created a selective playground for beaver-beaters.

"I organize orgies," said the British "sex-trepreneur" and mind behind Killing Kittens, a network of super-exclusive sexy parties and corresponding online nympho directory, all of which is focused on female pleasure.

And she's bringing her business (and, uh, pleasure) to Miami this summer.


"Only couples and single females are allowed in our parties," said Sayle, adding that the guests all adhere to three basic rules:
Men can only speak when spoken to (by a woman).

"No" means no.

Girls make the rules, and only girls can break the rules.
One rule Sayle will not break is "vetting" all who want to sign up online or attend a party. You must be beautiful, wealthy, and sophisticated to be allowed in, because Killing Kittens "unabashedly screens its members." The parties are structured so that anyone can get together, which would be difficult if you had to get past some uggos first.

Inside KillingKittens.com. Member profiles have been blurred to protect the horny.
KillingKittens.com, the U.S. version of the U.K. site that launched earlier this month, has had such good response from Americans, especially from New York and Miami, that Sayle thought to bring the parties over here and let us join in on the naughty fun.

"There are strict regulations in the U.S.," said Hannah Shapiro, a communications rep for Killing Kittens. "You can't have a party where you're charging for sex."

But no one pays for sex at Killing Kittens parties, so Sayle and company were able to get around our silly laws. What you do pay for is the exclusivity and the atmosphere. Entry fees to a private penthouse party typically run about £150 per couple, or just a little more than $240.

The more exclusive, invite-only parties of 50 to 60 revelers happen in fancy apartments, while the larger orgies of around 200 merit whole mansions for their depravity.

We bet you're wondering what type of debauchery goes on at these shindigs.
"I've seen 60 to 70 people on one [huge] bed," said Sayle, "where you don't really know who's working on who. Or four or five girls all together with toys, that's always fun."
Sayle said she started her risqué business venture as a sort of revenge. She worked in PR for the high-end adult entertainment business and felt the industry was not female-friendly enough, so she started her own thing.

In the seven years she's been operating Killing Kittens out of London, Sayle's parties have had high-profile guests like Kate Moss, Jude Law, his ex-wife Sadie Frost, Jason Statham, and Rhys Ifans. (Yes, Luna Lovegood's father in the Harry Potter movies is a submissive orgy-freak.)

"They're all very open to sex," said Sayle, who is also a friend of Kate Middleton, "[as are] a lot of England rugby players and Chelsea footballers."

Though Sayle and her guests are open to the idea of group sex, she said she keeps her endeavor separate from the Duchess and the royal family.

"Business is business. I would never throw this in their face," she said.

And business is booming. Sayle and Shapiro both said they believe Killing Kittens to be the next generation of online dating, and attribute some of its success to the timing of their launch.

"At first people didn't want to admit they attended the parties," said Sayle, "but now you have people talking about them, especially women."

Shapiro added, "In America, [orgies] have had such stigma and taboo. [Killing Kittens] is breaking that stigma."

In fact, orgies are so commonplace for the Killing Kittens team that Sayle admits she's sometimes incredulous about the impact her work has on people.

"Sometimes they would call or email me the next day asking, 'Did that really happen?'" she said, adding, "But you become nonchalant. I'd be walking [through the party] and see what some people are doing and just think, 'Shit, how did I get here?'"

Sayle is planning a July 4 launch for her sultry soireés in Miami. She's hoping to get the same response here as she's had in Europe, and is aiming for a more exclusive event of 50 to 60 people.

While Killing Kittens events are not geared specifically toward straight women, they are the majority. Though some lesbian couples do attend, and there's a lot of bicurious girls in the mix, gay males are not something Killing Kittens caters to.

So, get your strap-ons ready, ladies. It's going to get steamy this summer.
This isn't just an orgy, this is a Killing Kittens sex party
Metro finds out why members-only Killing Kittens sex parties are big business.
It takes a few glasses of bubbly before you have the courage to mingle. In the bar everyone is checking everybody out, while attempting to look casual. Men typically dress smartly, most women favour corsets and cocktail dresses, while the brave just turn up in lingerie. Music is subdued: the main sounds are clinking glasses and quiet chat. Upstairs there is a huge bed which can – and does – hold dozens of writhing bodies.
It usually starts with a few couples having sex on the bed, while others watch. Girls sometimes pair off or start threesomes. 'There's a lot of girl-on-girl action,' says Sayle. 'We get a lot of bi-curious girls coming.' She reckons KK is much more female-friendly than your average swingers party: 'Girls make the rules. Men can't approach girls, they wait to be approached, and not everyone gets naked – people go as far as they want. Half the people who come keep their clothes on and just turn up for a great party.'
If you're open-minded enough, it certainly makes for an interesting night out – there's a hedonistic, Bacchanalian vibe helped in no small part by the lavish setting and the open bar. It's liberating just to watch the frank sexual expression and trust between partners. I met a married couple who attend parties with a girlfriend they met at KK – and select newcomers are invited to join the party. It's no exaggeration to say that for some people, Killing Kittens has changed the way they think and live.
While KK encourages female sexual empowerment, Sayle is more post-feminist in her agenda: 'I think feminism's gone too far and in the process taken away women's sexuality and sensuality, which is what KK is all about.'
Sayle has plans to expand. 'We're launching a lingerie and toy range, increasing the monthly parties, taking it to NYC, Sydney and other cities in the UK.' Let's hope that as Killing Kittens gets bigger, it only gets better: as Sayle says, the exclusivity is what it's all about.
______________________________________________
Santiago Canizares Posts Naked Picture Of His Wife Taking a Shower On Twitter
How bizarre. Former Valencia and Spanish national team keeper Santiago Canizares this evening decided it would be a good idea to take a photo of his wife in the shower, so far so good, and then post it on his Twitter feed, not such a good idea. The 42 year old has 170,000+ followers, probably growing by the thousand as you read this, but the former custodian has now removed the picture and blamed tiredness and his mischievous children for the error of judgement. Clearly if you use one of those excuses then it's fine, but to use both is clearly an admission of his own stupidity.
______________________________________________
The filmmaker gets his close-up after 40 years of Troma (more or less)
Nate "Igor" Smith
This could be the most important day of Zac Amico's life. Or it could be nothing, just an awkward memory of the time the self-described "fat guy from New Jersey" got the chance to fulfill his junior high dreams and failed ingloriously—naked, writhing on the floor, green vomit dripping down his neck beard in front of eight strangers and his personal hero. At least that's how, in the weeks leading up to this moment, the 24-year-old qualified today's stakes online. "This is what I've wanted desperately since I was 13 years old," he wrote. "No pressure."
So here the NYU graduate is on a late Wednesday afternoon in June. Shirtless in a Long Island City office, under the kind of bright interior lights that effectively turn stretch marks into tiger stripes, and stripped down to black elastic-waist boxers, white socks, and Chuck Taylors. "Fuck it," he announces to the room. "Now or never." Amico pulls down his shorts, steps out of his underwear, and stands up naked. "Troma, right?"
Indeed it is. Troma Entertainment, the '70s-born New York City splatter-comedy factory that touts itself as the world's oldest independent movie studio. The shoestring production company and distribution channel that is responsible for arguably "the most offensive, tasteless films in the history of cinema," works of "questionable artistic and moral value" (their words), including delicate titles such as Redneck Zombies, Rabid Grannies, and Surf Nazis Must Die! Creators of The Toxic Avenger, a pervasive cult classic that spawned a four-part franchise, a Saturday-morning cartoon, an Off-Broadway musical, and a reportedly $100 million Hollywood remake that's in development. The aggressively transgressive moviemaking mill directly responsible for the kind of gag-inducing footage that, in 2011, when a California man bought a dollar-store DVD cleaning disc that turned out to be the company's most recent film, Poultrygeist: Night of the Chicken Dead, he was so horrified that he wanted to hire a lawyer, he told the local news, "to make sure this doesn't happen to other people."
The human face of this lowbrow legacy is Troma president and co-founder Lloyd Kaufman, a 66-year-old Z-list movie director who is, depending on whom you ask, either the third arm of trash celluloid's Holy Trinity, along with Russ Meyer and John Waters, or the most persistently talentless and graphically sophomoric hack ever to exist outside a parent's basement. Regardless, Quentin Tarantino, Sam Raimi, and Peter Jackson have noted his personal influence. Troma effectively discovered Trey Parker and Matt Stone by offering to distribute their Cannibal! The Musical. And for "almost 40 years of failed filmmaking" (no one's really sure when Troma started, even though the company says 1974) Kaufman, his signature bow tie, and his lifelong professional partner, the media-shy Michael Herz, have cobbled together more than 20 of their own works (the "real Troma movies," according to many slavish fans) on legendarily tiny budgets and left behind a long, well-documented trail of extremely fake-looking shit, piss, vomit, and blood.
"Troma is the herpes of the movie industry," is how Kaufman puts it. "We just won't go away."
Troma is back again this summer, shooting Kaufman's first feature film in six years, a

Starz-supported remake of the studio's cult teen-drama send-up

Class of Nuke 'Em High

.

But the moment, Kaufman is pointing at Amico's manhood. "That's a new thing?" he asks, stifling a laugh and scratching his head. "The, the, the ring. On the penis. We haven't had that on camera." People crack up. "It's a Prince Albert," someone says. "Monaco Prince Albert? Or the other one?" Kaufman asks, genuinely preoccupied with knowing whether Grace Kelly's son or Queen Victoria's husband has inspired this accessory. "The other one," someone whispers, trying to get him to move on. "Oh, wow," Kaufman says, raising his eyebrows. "Very good."
Meanwhile, Amico, whose auditioning for a part in the Nuke 'Em reboot, has started to convulse. His arms, extended like penguin flippers, are shaking. His mouth is foaming. He begins to scream violently, high-pitched and brutal, gagging like a strangulation victim as a stream of sea-green fluid runs down his stomach. His knees give out, and he collapses to the floor, where he spastically jiggles and gurgles like a clogged toilet. His nude body twitches for a minute, then falls still.
Silence. "You did a good job," Kaufman tells the fake-dead kid. "There wasn't enough foam, though. Can we do another one?"
Stanley Lloyd Kaufman Jr. was born on December 30, 1945, to Ruth Lisbeth née Fried and army-lieutenant-turned-lawyer Stanley Lloyd Kaufman Sr. His parents split after 25 years; his father's second wife was 30 years younger. "My father told me he couldn't believe that he actually had sex with my mother. But they had to have done it at least three times," Lloyd teases now. The other two: Lloyd's sister, Susan, who would become a production designer for projects like David Mamet's 1991 Homicide, and brother, Charles, who would eventually direct three Troma movies, including the 1980 horror-thriller Mother's Day, remade by Brett Ratner in 2010. (Today, Charles owns the San Diego bakery Bread and Cie and uses the challah recipe of their paternal grandmother, Millie, an organic-food-buying socialist who lived on the Upper West Side, wore tennis shoes, and cursed a lot.)
Lloyd Jr. attended the Upper West Side's Trinity School—he was on the board for years—with a kid named Oliver Stone. "I'd go over to his house for a sleepover, and I'd get beaten up, and it would be kind of the same thing over and over again." One fourth-grade anecdote involves him walking home in his bathrobe, in the middle of the night, after Stone, who lived on 64th Street, beat the crap out of him. "We stayed close—our parents were very close." Here Lloyd raises his eyebrows. "Very close." I didn't ask.
The childhood companions both attended Yale, along with George W. Bush (they weren't acquainted). There, Lloyd's lifelong love affair with movies began. The Chinese-studies major shared a dorm with co-chairs of the Yale Film Society, one of whom was Eric Sherman, son of prolific Hollywood director Vincent Sherman, who directed Bette Davis in 1944's Mr. Skeffington and Paul Newman in 1959's The Young Philadelphians. "I, too, became a celluloid-hugging nancy boy," Kaufman, who had intended to become a social worker, has written. "Raccoon-eyed and weathered, a man obsessed. I needed to see every movie ever made. I wanted to eat them, dream them, put them in an eyedropper and let them seep into my optic nerve." The black-and-white dark comedy that changed his life was Ernst Lubitsch's To Be or Not to Be (1942), a Carole Lombard and Jack Benny tag team about a Polish acting troupe duping occupying Nazis. Lloyd's epiphany, as recounted in his pseudo-memoir All I Need to Know About Filmmaking I Learned From the Toxic Avenger: "I didn't want to help the hobos and the people with hooks for hands; I wanted to film them."
So began the process. A sophomore-year Peace Corps trip to Chad culminated in a 16mm-Bolex short of the locals slaughtering a pig with a machete. Back at home, the footage incensed his peers, which Kaufman found thrilling. "Pissing people off, I discovered, is one of the few satisfying things on this forsaken planet," All I Need to Know also admits. Then came a producer credit on his roommate's $6,000 Hawthorne-inspired short "Rappaccini," followed by the directorial debut The Girl Who Returned, an alternate-reality Olympic-spun fiction made for $2,000 that no one remembers fondly. On the sidelines, his old friend Oliver, who had left Yale for Vietnam and returned to enroll in NYU, was watching. "He got into movies because I was making movies at Yale. It was not on his radar. He was hanging around. Then it turned out he was very talented," Kaufman says, with enough distance to seem partly amused. "He owes me." (Stone would be associate producer on 1972's Sugar Cookies, Troma's early lesbian reimagining of Vertigo. But then, "he became really famous, and he dropped us," Kaufman says.)
After graduation, a 25-year-old Kaufman wrote, directed, produced, composed, and starred in The Battle of Love's Return, an $8,000 satire The New York Times unexpectedly liked. During that same period, while slaving away at low-budget studio Cannon Films, he met future filmmaking star John G. Avildsen. "I was making Guess What We Learned in School Today, he came in to rewind the reels, and it's been a love affair ever since," says Avildsen now, who would bring him on for Joe (1970), starring Susan Sarandon and Peter Boyle, and then Rocky, which shows Kaufman on-screen playing a drunken bum and in the credits as pre-production manager. "A title I had never heard and never have since," notes Avildsen, who also invented credits for nonunion Lloyd, including "executive in charge of locations" on Saturday Night Fever, which the Academy Award winner was slated to direct, but Kaufman ultimately, and reluctantly, finished. (If you're wondering whether Troma creator has always been the same person, Avildsen answers affectionately, "Yes. Totally nuts." )
These Hollywood paychecks supplemented Kaufman's primary ambition, a Roger Corman–inspired independent studio co-founded with Michael Herz, a Yale acquaintance with business acumen who'd enacted a shot-put competition with his future wife in The Girl Who Returned. The dream, which started in a broom closet rented for $87 per month, was to churn out, distribute, and otherwise foster inexpensive movies with integrity. Their first acquisition was Bloodsucking Freaks, a malicious torture-porn indulgence still widely regarded as one of the most offensive movies of all time. They were off to a Tromatic start.
The first lunch with Lloyd Kaufman was in January. In a horse-patterned bow tie, a green-and-white striped shirt, and a suit jacket with a green Troma pin on his lapel, the low-budget icon was delightful. Troma can't afford advertising, so the morbidly witty company president has branded himself into a carnival-barker gore-goof Mel Brooks caricature, a "loud, bow-tie-wearing underground P.T. Barnum" who has made guest appearances in more than 200 movies, many of which he has done for free, and traveled the country for horror, sci-fi, and comic conventions. He had just returned from a multi-appearance trip to Texas that he joked was very "Willy Loman," during which he talked up Father's Day, a Troma-produced 2012 feature about a father-raping madman made by Canadian collective Astron-6, tested Mr. Bricks: A Heavy-Metal Murder Musical, a Troma Team release directed by in-house editor Travis Campbell, and witnessed The Toxic Avenger Musical opening to a standing ovation. The ceremony of applause made him uncomfortable. "I hate that stuff. I only stand because of pressure. I'm the only one not standing, so eventually, I stand." He was directing the way to a lunch counter near Troma's headquarters. "It's definitely good. But a standing ovation? That should be for Richard Burton, right? That's ridiculous."
Lloyd Kaufman's speaking-engagement banter tends to cover remarkably consistent themes. He is unfailingly gracious, thanking everyone from the event's host to the audience to the dippy volunteer who spends too long figuring out the DVD player. He is self-deprecating to the point of shtick: This past March, when Kaufman was honored at the opening night of the Queens World Film Festival (QWFF) and introduced with a two-minute clip of Troma high-/lowlights, which included a scene of a woman's boobs getting shot off, he deadpanned, "As you can tell by the film you saw, I don't get too many awards." He enjoys skewering Hollywood's dreck of the moment, often with poop jokes. "We in the underground are not as fond of The Fartist as [the mainstream]—we think the comatose woman in The Descendants did a better job of silent acting."
Lloyd's wife of 38 years, New York State Film Commissioner Patricia Swinney Kaufman, sometimes travels with him. The Manhattan couple have three daughters, Lily Hayes, Lisbeth, and Charlotte. If "Pattie-Pie" is in attendance, Lloyd will introduce her by her impressive job title, but leave the audience to deduct the "Pat somebody-or-other" connection. In her presence, his quips tend to be more PG-13 than R. At the QWFF, held at the Museum of the Moving Image, Lloyd's phallic cracks were a reference to Michael Fassbender's member in Shame ("What a moving image that was" ) and his own ("I will not show my penis, as long as I am married to this woman"). But three months later, before an audience of fanboys at the Philly Comic Con, in her absence, Lloyd got a little more graphic. In talking about illegal downloading, "the word 'pirate' really shouldn't be used—other than 'butt pirate,' which I'm pretty good at." (Many people seem to think Lloyd is gay, which he exploits for punchlines.)
Lloyd also has his own language: Extras are "actor-persons"; Los Angeles industry phonies are "evil, blood-sucking vampire bunnies"; females are "gynos," his rationale being that "woman" includes the word "man." He adores the work of Charlie Chaplin and John Ford. One of the dedications in his first book, All I Need to Know About Filmmaking I Learned From the Toxic Avenger, was to Fiona Apple. He keeps pancake make-up in his top-left desk drawer. He has no hesitation about donning a tutu, but resisted an American flag tie because the accessory "wasn't my style." (It wasn't a bow tie.) In a recent e-mail exchange, Lloyd included, apropos of nothing, an attached cell phone photo of a tomato-shaped fat man sleeping in a lobby area. (The same photo later showed up on his very active Twitter feed, prefaced with the caption, "Winner of the Hunger Games")
"He's extremely eccentric—he really is," says James Gunn, a screenwriter/director/producer who co-wrote Tromeo and Juliet with Kaufman in the '90s. "Lloyd is just charismatic. There's a lot of people who hear about Lloyd and what kind of movies he makes, and they judge him. And then they meet him, and they love him."
The Return to Class of Nuke 'Em High casting call was blunt: "A non-union feature with long hours, low/no pay, great experience!" Released in New York theaters in 1986, the same year as the Chernobyl disaster, the original was set in Tromaville, New Jersey, the same town where 1984's The Toxic Avenger took place, the toxic-chemical capital of the world. The local high school is one mile away from the Troma nuclear power plant, and the pollution has morphed the local honor society inexplicably into spiky, Neanderthal drug dealers called the Cretins. The two main characters are Chrissy and Warren, virginal teenage lovebirds who skip a Fellini festival for a fraternity party, where they're peer-pressured into smoking a joint that, unbeknown to them, is radioactive. They consummate their relationship upstairs at the bash, Chrissy later vomits an atomic-mutant fish-baby, Warren shows momentary shades of an Incredible Hulk mutation, and the school blows up in the end. If they'd only gone to the Fellini festival instead.
"As an inexpensive exploitation film, Class of Nuke 'Em High has its moments of redeeming lunacy," noted The New York Times, adding that the film's creators are "clearly all people of welcome, anarchic humor."
Two decades, two sequels, and countless brainstorms later, Chrissy and Warren have become sapphic lovers Chrissy and Lauren for the remake. The casting call's four lead roles: Lauren, 18, pretty feminine, innocent; Chrissy, 18, attractive, not so innocent; Eugene, 18, cute, dorky; Brick, 18, tough, tattoos/piercings. But most important was this caveat: "NUDITY REQUIRED."
Troma's theory of casting, as spelled out in Kaufman's DIY-filmmaking guide, Make Your Own Damn Movie!, is to make the audition process "as difficult as humanly possible without getting punched." This is because it's common for overzealous actors and actresses to promise nudity in auditions, but then renege on set, especially when they're doing it for free. It's also because Troma shoots are filmmaking boot camp, and it's better to scare away the weak ones early on in the process. Kaufman advises crew members to watch Poultry in Motion: Truth Is Stranger Than Chicken, the making-of-Poultrygeist DVD, where one of the first things out of his mouth is, "This is Tromaville—we don't even care if it's in focus." Barely anyone gets paid. Crew members cry. Kaufman curses nastily. An explosive-diarrhea scene is problematic. One actor got so frustrated hanging around the set—for a paycheck totaling $100 for the entire film—he walked off until Kaufman gave him another $300 to finish the role.
Last month, this is how Kaufman pitched the Class of Nuke 'Em redux to fans at the Philly Comic Con: "If any of you want to sleep on the floor, eat cheese sandwiches three times a day, or learn how to defecate in a paper bag, you can go to @lloydkaufman on Twitter, and I will tell you how to proceed." You think he's joking. He is not.
"Troma is the slap on the face for a lot of upstart filmmakers," confirms NYC Zombie Crawl co-founder Doug Sakmann, a Lloyd loyalist who served as head of Troma Team production from 1999 to 2002. "People would come in and want to live and breathe Troma. And there were other people who would come in, not really know too much about Troma, just looking to get some kind of internship." Indifference, stupidity, or arrogance wasn't tolerated, even from volunteers. "In less than five minutes, they'd leave almost crying. You'd just never see them again."
"We may not have the best bedside manner," Kaufman says at his office desk, a few hours before we see Amico's penis. Amid the collection of monster memorabilia and fan art, there's a half-full bottle of Orange Fanta on the floor. "But on the other hand, the young people—they don't know what they don't know. That's what's exciting about young people. It's fresh. The movies have an injection of youth. They always have." Kaufman's philosophy is that he'll give anyone a chance, but it's up to the person to capitalize on it. "There are certain practical things," he says, describing a scenario of missing car keys halting the production with the practical application that an assistant director should read every key on that belt. "People don't know that. You don't learn that in film school. You have to do it. It gets you grouchy. Sometimes you get upset about it," he says.
Even during today's visit, Kaufman will chew someone out for his call sheet "slop" and reprimand an intern about breaking the chain of command. "The ones who can stand it for more than a few weeks—they get it. That 'I'm learning something, and this is worthwhile.' And it's not something personal." He pushes back his purple reading glasses. "Some of those people in there on the production? They will probably quit. It's hard to do what we do."
"In this highly elitist industry, he is one the few established filmmakers willing to give untested talent a chance," points out Gabe Friedman, who co-wrote Poultrygeist with Kaufman and worked at Troma for a decade. "He's a shrewd businessman, a hell of a nice guy. He can be very demanding, but if you're in the fight with him, it's worth it. At the end of the day, you'll have something you can be proud of—your parents might not be proud of it, but you'll be."
The Toxic Avenger is Troma's Mickey Mouse. Co-directed by Michael Herz and Kaufman (credited as Sam Weil), the 1984 film of the same name is the campy tale of hapless weakling Melvin Junko, a clumsy bucktoothed health club janitor who is mercilessly mocked by bully caricatures named Bozo and Slug. After Melvin becomes the victim of a prank seduction by Bozo's girlfriend, Julie—who coaxes the dim-witted wimp into a pink tutu so they can "do it"—he runs down a hallway blubbering like the Cowardly Lion, jumps out the window, and falls headfirst into a barrel of bubbling toxic waste. The chemicals transform him into Toxie, a monster crime-fighter in a ballerina skirt who kills bad guys, leaves mops in their mouths, and falls in love with a beautiful blind woman. It's the sort of movie that, when the blind woman's Seeing-Eye dog is "murdered" during a violent fast-food spree, the animal is still visibly breathing.
Made for roughly $500,000, The Toxic Avenger was a low-budget satire that conjured mainstream references like Frankenstein (a sympathetic monster), A Clockwork Orange (Bozo, Slug, and Julie are droog-like in their gruesome lust for pedestrian hit-and-runs), and Revenge of the Nerds (Melvin was wussier than Poindexter), which was released the same year. But the film was intensely self-aware, lampooning the horror genre and superhero tropes, as well as itself. Although far more measured than nearly anything that would follow, the first 10 minutes alone would foreshadow everything the word "Troma" would come to represent: sexuality as a sensory assault, a cartoony power imbalance, slapstick violence, acting so bad it seemed to mock acting.
"If you talk to any filmmaker, they know Toxic Avenger," insists screenwriter/director Mark Neveldine, who's collaborated with creative partner Brian Taylor on two Crank films and this year's Nicholas Cage vehicle Ghost Rider: Spirit of Vengeance. "Even Troma's War, which wasn't highly received by the critics, people know the movie. Why? Because Lloyd has these fantastical themes that are so sort of genius and creative." In the pantheon of "incredibly imaginative" auteurs, Neveldine puts Kaufman up there with Sam Raimi and Stanley Kubrick. "He really is tapped into the pulse of Theater of the Ridiculous in the best possible way."
The Toxic Avenger introduced the home of the underdog, Tromaville, New Jersey, where grind house parodies like Citizen Toxie (2000), Sgt. Kabukiman N.Y.P.D. (1990), and Poultrygeist (2006) would also take place. In the 15,000-person toxic-chemical capital of the world, the women are frequently topless and often touch themselves dramatically. American-made cars always seem to be flipping. Old ladies are frequently mowed down. Greed is characterized by fat. Someone is always leaking, somewhere, and it is chunky. Political correctness has never taken hold: Citizen Toxie opens on Take a Mexican to Lunch Day, a holiday celebrated by eating tacos.
What if a movie were all lows? What if every minute consisted of a different stomach-churning set piece and a slimy gag? In the time since The Toxic Avenger—with Troma at its most accessible and cuddly—Tromaville has become the sort of dementedly confrontational reality where a modern Candide meets Mad magazine and 1,000 Porta-Potties. Every minute of Kaufman's recent films is taken to its most extreme or absurd or disturbing conclusion.
During our January lunch, Kaufman told me a story about working on the 1980 release The Final Countdown, a Kirk Douglas film produced by Douglas's son Peter, and framed it as a major turning point. "That could have been a good movie, but all they wanted to know was what was for lunch," he recalls. "There weren't enough chairs for the caterer, crew were glomming as much as they could off the budget. It had nothing to do with making a movie. The director [Don Taylor]—he's dead—he was a total drunk. It couldn't have been worse. We had to fire the entire crew after the first week." Kaufman, a vegetarian of 10-plus years, was eating an omelet as he told the story. "It was a major, major influence on my life. Even though Kirk almost punched me out once. He cocked his fist at me. He did like that"—Kaufman mimics that moment before a punch—"before he realized that I was a straight shooter. He's one of my heroes." He continues, "That convinced me to stay in the underground and do what I do and see where it takes me." Puerile and purposeful failure, it seems, was worth more than meaningless mediocrity.
"Lloyd is a genius," says director/screenwriter James Gunn, who parlayed his Troma tutelage into major-studio screenplays (2002's Scooby-Doo and 2004's Dawn of the Dead) and his own creations (2006's Slither and 2010's Super, anchored by Ellen Page and Rainn Wilson). "But his genius is not something that"—Gunn takes a pause—"the greater culture would understand. Lloyd is a visionary. Troma is Lloyd's brain. That's his way of seeing the world. Whether you love it or you hate it, it's very unique."
Lloyd Kaufman wears tighty-whities. You can see them sagging in the rear, peeking out from the pink-and-black tutu around his waist. "Always keep your dignity," the underground icon muttered after he first took off his jeans, which are now by his desk. His legs are bare, pale, and trim, with tube socks pulled up to his shins. He has retained his shirt and his signature bow tie. En homage to his beloved Toxie, he's holding a mop and standing there in a skirt when his assistant, a young woman named Regina Katz, reminds him that an important business e-mail needs to go out by 5 p.m. He needs to proofread the letter, and it's 4:43 p.m. Casting callbacks also begin in 17 minutes, in this space, and a group of returning hopefuls are already gathered outside the front door. Then there's the little matter of this photo shoot—why Kaufman dropped his pants in the first place—which is still under way. The e-mail will have to be finished as he is. In a tutu and tighty-whities. Which is exactly what Kaufman does while his employees snap photos.
Soon after, outside on the sidewalk, posed in front of a Toxic Avenger mural painted on the building's front grate, Kaufman is pretending to deep-throat a mop handle, in the tutu, when a young man walks up and introduces himself. "Oh, hi!" the company president says, springing to congenial authority despite his jockey shorts. "This is Sam, everybody! His father was the producer of Dead Poet's Society."
Sam's last name is Haft, and his dad, Steven, worked with Kaufman on 1982's Traveling Hopefully, a John G. Avildsen documentary short that was nominated for an Oscar. One of Sam's friends had heard "the guy who did The Toxic Avenger" was casting, so Haft told his father, who called his old friend. The 22-year-old native New Yorker had recently acted in Inside Llewyn Davis, the upcoming Coen brothers movie about an East Village folk singer, in the credited role of "Man at Gate of Horn." "I don't know what I'm reading for, or what I'm doing, or if I'm going to, ah, have to show my penis," Haft later says inside, visibly squirming. So what is he doing here, again? "I'm still wondering. I know that Trey Parker and Matt Stone started off doing this," he says. "Lloyd's obviously an iconoclast."
Suddenly, it's Sam Haft's turn before the cameras. Enthusiastic and polite, he launches into impressions: Christopher Walken, Bill Cosby, a stuttering Paul Giamatti. "I'm really thrilled to be jumping into this new, crazy thing," he tells the de facto casting director, Chelsea Holland, who has asked if he's familiar with Troma. "The one film that I've seen all the way through is Toxic Avenger. I was super-drunk and had a super-fun time," he says. "It was an awesome high school party experience, this get-together, we got crazy wasted."
"Nothing like getting second-rate compliments," Kaufman offers, who has since changed into an I'M TROMATIZED T-shirt and jeans. "You understand that we don't pay here? If we pay, it's very, very, very little," Kaufman says. Yes, Sam answers. "Do you fully understand that?" Sam says he understands that. "He seems to be able to act," Kaufman observes, looking over his one-sheet. "Can you be a nasty high school kid?"
An hour later, Haft is reading as Ivan the Cretin in a scene that involves attempted rape with a duck.
"How late are you staying?" an intern whispers to me at one point. "Lloyd wants to make sure you see enough girls making out."
Asta Paredes, a 24-year-old from Jersey City, is excited about the possibility of lesbian scenes. "My boyfriend's always been obsessed with the fact that I'm bi, so he's always been asking me stuff," she says. "He won't be able to ask me anymore if I get this movie." She has heard of Troma but has never seen any of the studio's films. "I could do better Shakespeare than most people could dream of—and yet, I don't want to," she says. This opportunity aligns with her acting ambitions. "I want to be in a B horror film that people are actually going to watch. Then I want to be in a sci-fi show, like Fringe or Lost. Then I want to be in a Joss Whedon film or TV show. Then I want to be in a really awesome Lorca production."
Meanwhile, Catherine Corcoran (http://www.catherinecorcoran.info/ and http://fr.twitter.com/#!/cathercorcoran/media/grid) is counting all the girls in the room she has made out with today. She just turned 20 and already has plans for her 65th birthday—she doesn't want to be an old person, so she thinks she'll commit suicide by setting herself on fire and walking down the street. This is just something she says, along with explaining that she got her start as a kid on Broadway. "Every time they needed that kid to run on and say something stupid, and everyone laughs? That was me," she offers. But she has since tired of all the peacocking. "I'm so sick of having to walk into a room and be like: 'Hi. I'm here, and I'm really cute.' That's not what you want as an artist." Preferable, apparently, are scenes like one she did earlier, in which the script called for her to compare her vagina to roast beef.
Luis de Jesus has wanted to meet Lloyd Kaufman for a long time. His father, whose name he shares, starred in Bloodsucking Freaks. De Jesus's dad played Ralphus, a four-foot-three sidekick who administers the pain to frequently nude women at his master's behest: sawing off a hand with a jigsaw, pulling out an eyeball and popping it in his mouth like a gum ball. "The film is sadistic and has no real redeeming values," Kaufman wrote in his first book, acknowledging that it's the one Troma title he's "queasy distributing."
But for de Jesus, who is a little person like his dad, Bloodsucking Freaks is an heirloom. When de Jesus was 13, his father died of a heart attack, so the footage from the movie is one of the only things he has left of his dad. "I feel connected with anything that has to do with my dad," he says. Luis Sr. also starred in the short porn film "The Anal Dwarf" and played an Ewok in the Return of the Jedi. The younger Luis was supposed to be in Episode VI, too, but his mother wouldn't let him out of school. "I really was hoping to work with my dad someday," he admits. He's auditioning for Bass, a Class of Nuke 'Em Cretin in honor of his father, who warned his son not to do porn, so de Jesus only experimented with exotic dancing.
"He had a vision for me," explains de Jesus. "He taught me how to deal with life and the ups and downs of being a little person." He saw Bloodsucking Freaks when he was just a kid. "He said don't allow anybody to get into my head and try to make me make a mistake and try to commit suicide," he remembers. "Sometimes, people could be real cruel. You think about things, like, 'Wait, am I going to have to deal with this for the rest of my life?'" Which is why The Toxic Avenger resonated so deeply—Tromaville was a place where the downtrodden persevered. "You had this wimpy nerdy guy that everybody picked on and abused, and then all the sudden, he becomes this big monster. Next thing you know, he has a girlfriend. I found that real cool." De Jesus would watch the whole thing, hit rewind, then watch it again.
De Jesus, who has a 10-month-old daughter, works at Times Scare and still encounters people who say they're afraid of little people. "Sometimes, I would let it slide. But sometimes, when they got more crazy with it and sarcastic with it, I'd jump in their face and be like, 'You scared of little people?'" He's telling me this over the phone, and even I'm terrified. "They start running, and I run after them," he says, laughing. "I actually made a bunch of people pee on themselves."
He told me this story on Sunday night. By Monday, he had been offered the part.
cdodero@villagevoice.com
______________________________________________